Product: Directional Signs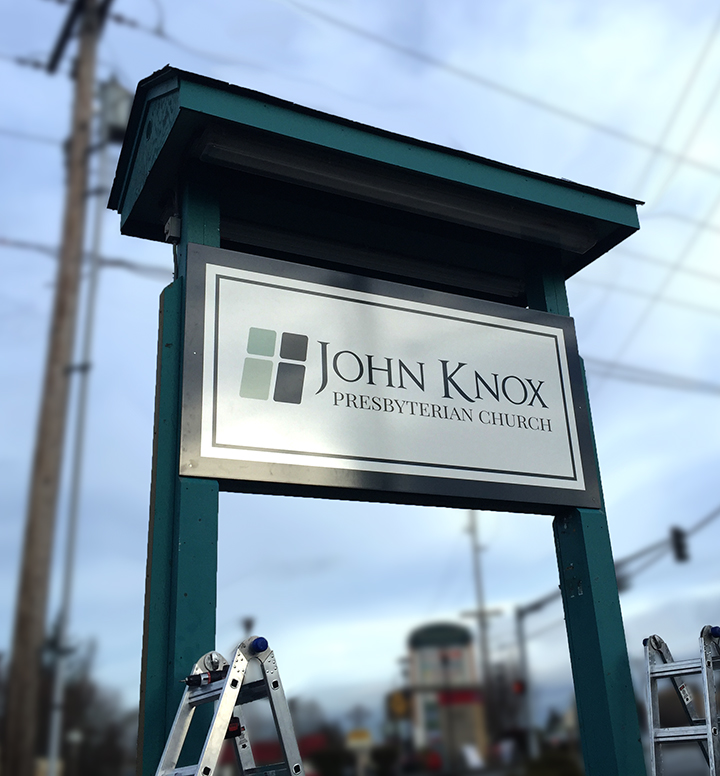 Location: Normandy Park, Washington
Client: John Knox Presbyterian Church
When you visit an establishment for the first time, it's always nice to see signs helping to guide you to your destination. It makes the trip a lot faster and more enjoyable! Directional signage and wayfinding signs are an essential detail when planning your facilities, promotions, and events.
Shine On Signs and Graphics recently installed all of the interior and exterior directional signage for John Knox Presbyterian Church. Interior signs included: name plates, office/door placards, and a hanging sign. Exterior signs included: dimensional letters, wall signs, and their welcome monument sign, which has already gotten a lot of attention!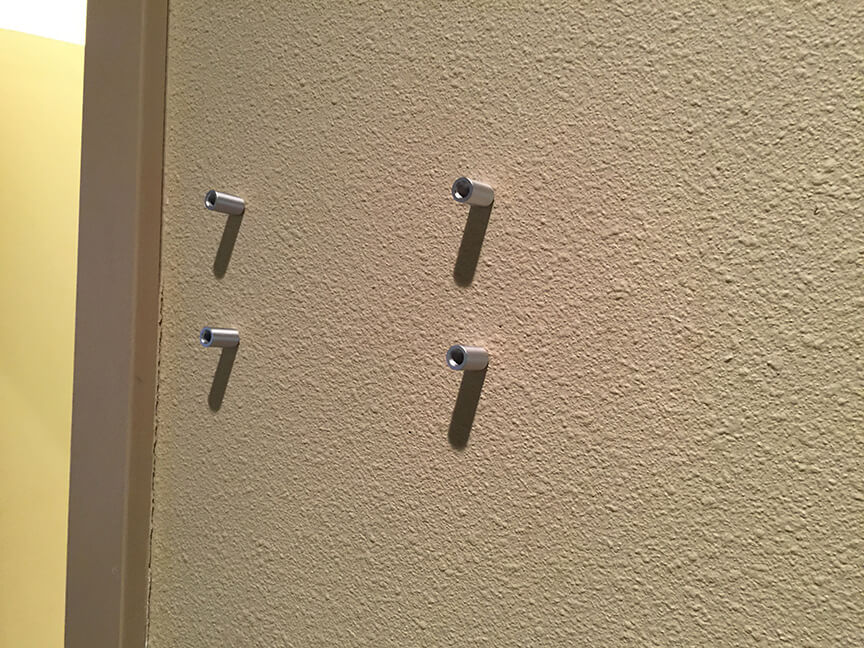 We used aluminum standoffs (pictured left) for most of John Knox's signs. These standoffs give us the ability to easily add signage to any wall. They create a simple and modern presentation. You also have the ability to quickly change out the signs when needed. They look great in offices, lobbies, lounges, or anywhere you wish to have your signs stand out!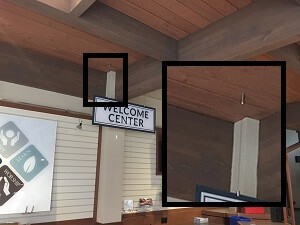 Another way to do this, and when the space doesn't allow for standoffs, is to use a hanging sign. John Knox's hanging sign is mounted with cables to the wood beam above their welcome center desk. It also creates the same simple and modern look of the other signs.
Photo Gallery
Help your visitors find what they're looking for with creatively designed and well placed directional and wayfinding signs. Contact us today!
And keep an eye out for our upcoming blog post on how we installed John Knox's dimensional letters!