Window graphics and window signs are great ways to turn unused window space into effective forms of advertising, creating brand awareness while reducing energy usage at the same time. A great option for utilizing that unused window space is the decal.
Window decals serve many purposes –
Advertisements and Promotions
Brand and Location awareness
Blocking out light such as a setting sun
Maintaining interior temperatures
Privacy to customers while adding value to the window space
Uniqueness to stand out from others
What is a window decal?
Window decals (sometimes referred to as "stickers" or "window clings") are defined by having some sort of adhesive that secures it to the window. They can be affixed outside facing out, inside facing in, or from the inside facing out (also known as "inside glass").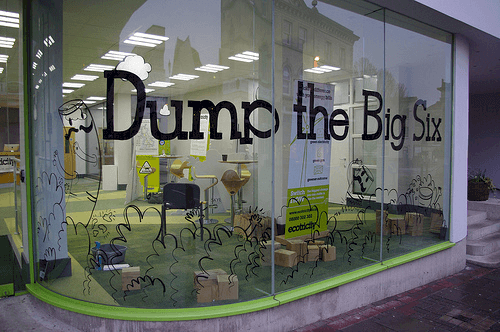 The adhesive material used makes the sign "semi-permanent." Once installed, there will be a short period to adjust it until the decal's adhesive kicks in. At that point, it will be extremely difficult to re-position. (This is just the opposite from our wall decals which use a lower tack adhesive allowing the decal to be re-positioned.) Unlike hanging banners, window decals do not require holes, grommets, strings, or nails. Not only do these products work great for indoor use, they also work great outdoors. Cut vinyl lettering is a great example of a window decal.
Window Wraps are printed on a high-performance vinyl adhesive. Whether you're looking for a sign to cover an entire window or a custom-cut logo, our design team will be happy to assist you with your next window graphics project.
What options are there for window decals?
Besides working with our professional designer to create your custom sign, there are some options to consider with regards to sign visibility. Window decals can be Clear, Opaque, Perforated, or printed as Inside Glass.
Clear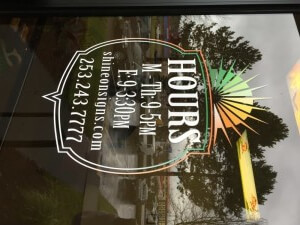 Clear decals will be clear anywhere that the design is not printed. These are great for storefronts and doors to allow two-way visibility – assuming the design doesn't cover the entire surface area of the actual decal. Keep in mind that any design on clear decals should have a strong contrasting color to ensure that it can be seen from a distance of necessary.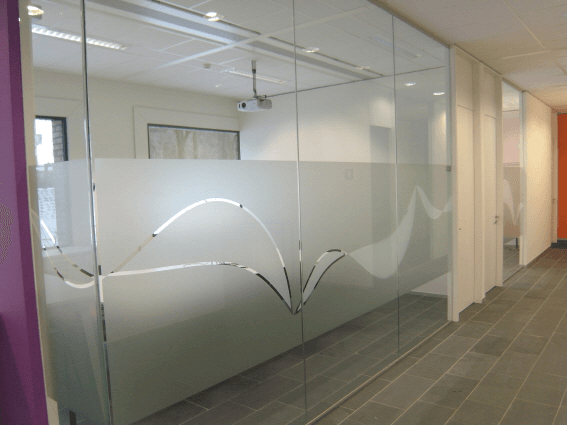 Opaque
Opaque signs obscure visibility from either side of the window. Rather than having see-through portions of your sign, the portion of the decal that is not covered by the design will be an opaque white. A great example is a frosted window or etched glass separating a meeting room and a hallway. The decal hasn't completely blacked out the visibility through the window, but rather is obscured by the "frosted" opacity surrounding the design.
Perforated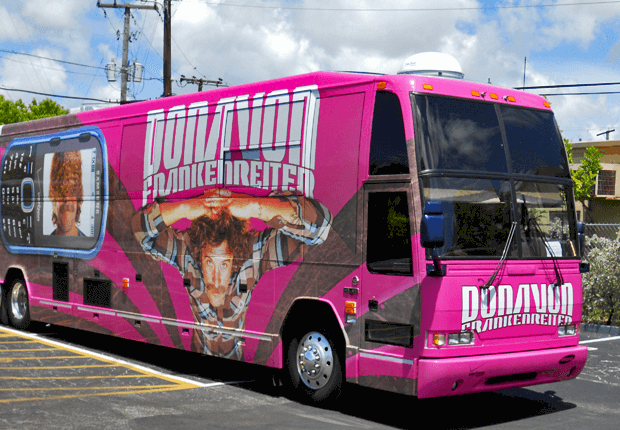 Perforated window decals are for one-way visibility. They allow a person to see from the inside of your business to the outside but not vice versa. Often times you see these types of decals on the windows of buses. This is a great way to advertise your store hours, business logo or brand, and promotions while maintaining outside visibility. And customers approaching or passing your business will be able to see the decals clearly but won't be able to see inside of the store. Another advantage of perforated vinyl signs is that since the vinyl is up to 70 percent solid, it reduces light and heat, much like tinting-making it great for windows facing the sun.
Inside Glass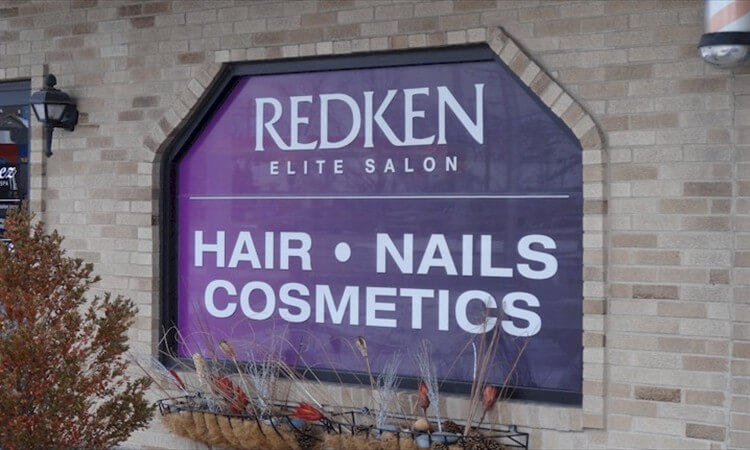 Another option for decals is reverse printing, also known as "inside glass." Inside glass means that the decal can be placed on the interior of the glass but face out. This is an extremely popular option for small businesses in areas like Renton and Seattle wanting to have an outward facing sign but protect it from the elements. Store hours, deals and promotions, branded decals and much more can be used in this fashion.