Product: Architectural Vinyl, Dusted Vinyl Window Graphics
Location: Renton, Washington
Client: UW Medical Center and Valley Medical Center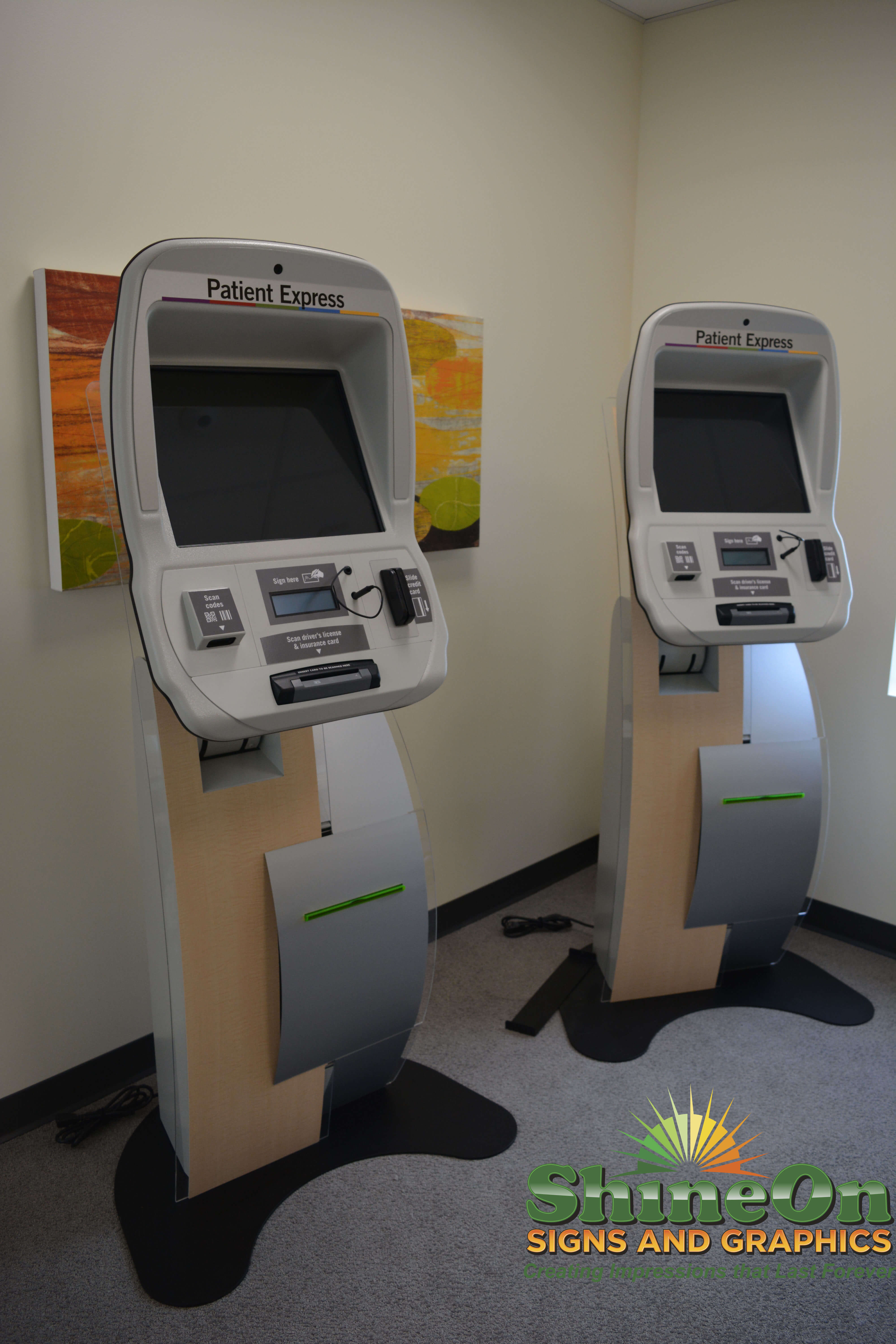 Texture is all around us, it's what creates depth and appeal to designs. The cool look of a brushed metal or the warm feel of wood grain can a create a visually stimulating and appealing atmosphere. Business offices can greatly improve their visual appearance to customers by adding one of our textured finishes to desks, entry ways, walls, and just about any surface imaginable.
The UW Medical Centers of greater Seattle will now offer patient's the ability to check and update their information on kiosks. These patient express portals were wrapped using a wood and metal textured vinyl to create a sleek look that matches the companies branding and office decor. A total of 7 kiosks were wrapped by carefully measuring and installing the 3M DI-NOC architectural finish. The finished kiosks will be placed throughout their various locations for patients to use.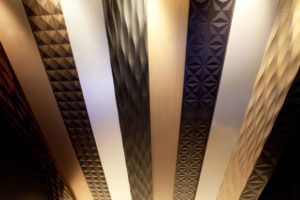 DI-NOC architectural finish is a high-quality vinyl that can be used as a budget-friendly finish to wrap a variety of surfaces such as store walls, barriers, and even floors. The 3M DI-NOC Architectural Finish can be applied both indoor and outdoor as the finish is water, dirt and wear resistant. With over 500 different finishes, the combinations and textures available are sure to please everyone. By using this vinyl, companies who like the look of authentic wood or stone can save time and money. Using materials like bamboo or authentic stone can add up quickly. Choosing to apply a wood, sand, or even ceramic finish to set areas, instead creates an authentic and exotic look without spending a large budget. Once applied to your desired surface the architectural finish is easy to maintaining and does not require any harsh chemicals for cleaning. What's better- you can always change it out later for a different finish and look!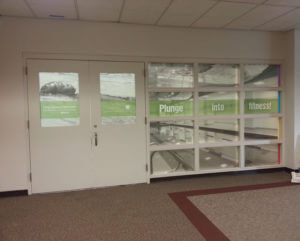 In addition to the sleek new patient kiosks, the UW Medicine Valley Medical Center was looking to add window graphics for privacy. Using a signature dusted vinyl, we added a decorative but functional graphic to the windows to create privacy but still allow light to shine through! Dusted vinyl, or other window graphics, is a great way to update unused window space- either for privacy, sun-shielding, or for marketing and brand recognition.
Does your company have a blank canvas needing some new appeal? If so, contact us at 253.243.7777 to find out how adding texture can create a visually stunning look for your business.