As a sign and graphics company, we love completing large jobs that bring a customer's vision to life. For Big Haul Junk Removal company in Bellevue, we did just that by installing new graphics on not one, but two large removal vehicles! The vehicles used for Big Haul's business are 14' and 12' respectively. With such a large space to work with, we were able to create vehicle graphics that are larger than life.
Big Haul is an eco-friendly junk removal service and is available to residents and business owners throughout Bellevue, Seattle, and throughout Pierce and King Counties. Our designers worked with Big Haul to create a large scale graphic that would act a marketing tool. The company wanted to add graphics to their vehicles that would communicate their services to their customers and also attract attention from potential customers. This message will be seen while they have the vehicle parked at a job site or driving through town.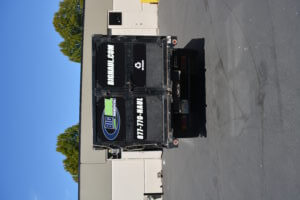 The company's removal services require them to use these large vehicles on a daily basis. In order to protect the integrity of the graphic from weather damage or debris, we printed their design on a 3M IJ40 substrate and used Briteline Gloss over the graphic. The Briteline Gloss is a UV laminate that protects from sun damage and keeps the graphics from fading. Adding an extra layer of laminate also helps protect the graphics from any damage from small rocks or debris while they use the vehicles. The finished product is a grand size vehicle graphic that will capture the attention of customers.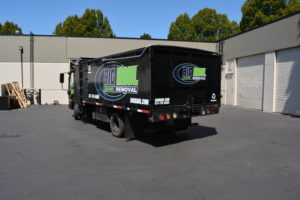 Are you interested in creating a mobile marketing tool through vehicle graphics? We help you through each step of the process. From designing, production, and installation we make it easy to create a lasting impression. Call or email us today for a free estimate!