While we love creating vehicle wraps and graphics for our customers, we understand not every business is ready to make the commitment to permanently brand their vehicles. Businesses looking for temporary marketing solution or employees who use their personal vehicle for work travel will find car magnets to be the perfect temporary marketing solution as these signs can be changed out frequently. But did you know magnets can be used for more than just your vehicle? We have come up with a list of additional advertising uses for magnets your company or business will be sure to find useful.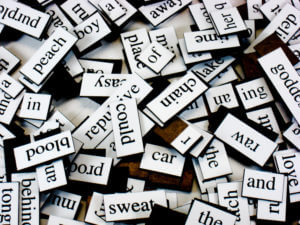 Magnetic signs and graphics can enhance visual communications in many retail spaces, corporations, hospitals, and universities. These graphics can bring high-quality imagery and designs to any facility. By using the layering quality of the magnets, it provides flexibility for retailers to use the material for a variety of textures.
Using magnets provides seamless installation and offers easy change for graphics and messages depending on the current promotion. This makes the experience dynamic for guests and increases customer focus for that store's location. Restaurants and the food services industry can also greatly benefit from magnetic graphics in their marketing. Menu items can change on a daily basis– especially from morning to evening. Seasonal specials are also a common occurrence that restaurants need to promote. With a magnetic menu board, a restaurant can change specials as often as needed instead of buying a new menu board for every new promotion.
Exhibits or displays similarly benefit from magnetic graphics for they allow easy setup and disassembly. Tradeshows and conventions can benefit easily from the mobility of magnetic graphics. Another example is a hospital that is using new messaging for either a new department or scenes of
happy patients – and then be able to change the signage so that employees can see if there are training events or corporate culture messaging.
Decorations can also be utilized with magnets – the reception area, hotel lobby, and retail locations offer the ability to showcase imagery and improve branding. Interior designing with magnets can incorporate large magnetic shapes to fill large spaces.
Call us at 253-243-7777 or email us today for your free magnetic quote. Our dedicated staff is ready to help you create a magnetic impression!