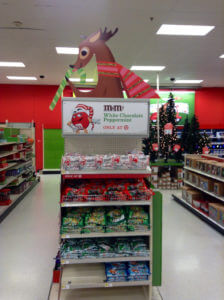 That special time of year is upon us when twinkling lights are being hung and festive decorations are being set out for the holidays. Your business can get in on the fun this season and spread holiday cheer with our seasonal sign packages. Adding seasonal signs to your business encourages the holiday feeling for shoppers and boosts holiday sales for your business.
This year the National Retail Federations "expects retail sales in November and December to increase a solid 3.6 percent to $655.8 billion". Coordinating your seasonal signage throughout your business will direct shoppers to your displays. Businesses who offer holiday sales and specials will benefit from temporary aisle signs that can be switched out as displays and seasons change.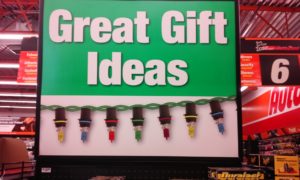 Choosing to hang banners or display signs higher command attention through a large visual display. These displays are easily seen throughout the store and make it easy for customers to quickly navigate to your seasonal section.
Window graphics and outdoor signage are just as important to as indoor sign displays. Outdoor signs drive traffic to your business. Surveys show "almost eight in 10 (76 percent) American consumers enter a store they have never visited before based on its signs". Adding temporary outdoor signage is a quick and easy way to continue the holiday theme and attract new buyers to your store or business.
At Shine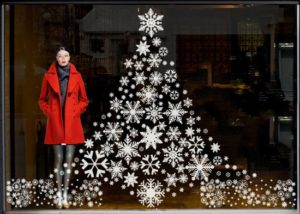 On Signs and Graphics we understand the importance of creating seasonal and holiday signs with your unique brand and holiday message. We work to produce creative designs with fast turnaround time so you can start boosting your holiday sales.
If your business is looking to spread holiday cheer and boost sales through seasonal signs, contact us to start your seasonal sign package. Our dedicated staff can be reached by phone at 253-243-7777, email at info@pugetsoundsigns.com, or by filling out our quick and easy form.