This weekend kicks off the WOSSA 21st Annual Education and Exhibitor Conference at the Greater Tacoma Convention & Trade Center. But what is WOSSA you might ask? If you are not familiar the organization's acronym, WOSSA stands for the Washington Onsite Sewage Association and is located in Puyallup. "Washington State has approximately 1.5 million decentralized wastewater systems in use, it is our mission as an Association, with the help of our members, consumers and local government; to ensure that we put the water back into our communities the way we found it. Helping to replenish nature's support system with a long term sustainable approach to wastewater disposal and treatment."
The non-profit organization was founded in 1990 and today encompasses all disciplines of the industry. Their mission is to "represent our diverse industry through education, certification, legislative involvement, ethical standards and technical advancement to elevate the professionalism within all segments of our Onsite Waste Water Community."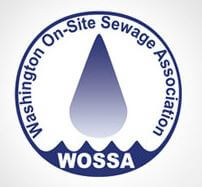 They carry out their mission through education, advocacy, information, and our community. Each year WOSSA;
Serves as an advocate of the onsite profession in our communities through involvement in our state legislation and local governments

Sponsors numerous continuing education experiences to help onsite professionals maintain or achieve their mandatory

licensure/ certification

Provides Web-based resources for continuing education and emerging industry professionals

Hosts the annual WOSSA Conference

Helps support and give back to our on-site community through the annual WOSSA Scholarship Program

Champions the onsite industry's future by enhancing public belief in the value of

long-term

decentralized wastewater strategies

Promotes industry excellence and development with the publication of the WOSSA quarterly magazine, the "Pipeline"
This year's conference and trade show packs in a full two days of education for designers, installers and Service Provider CEU's as well as a Business Owners where attendees can earn their CEU Conference Certificate. Shine On Signs and Graphics will be attending as an exhibitor this year where we look forward to meeting new businesses and learning more about WOSSA's cause. If you are interested in attending stop by the WOSSA website for additional information, we look forward to seeing you there.