Purchasing a banner is one of the best advertising and promotional values you can achieve. Cost-effective and easy to hang almost anywhere, it's a great choice for branding your service or product. However, there are a few key points you should consider when making the most out of your new promotional advertisement:

Cleaning
Periodic cleaning will keep your banner looking new. We recommend using a damp cloth to wipe your banner clean over time. If you are finding water is not enough to remove dirt, use water and a mild detergent but avoid harsh cleaners and solvents that might damage the material. Be sure your banner is fully dry before following our storage instructions.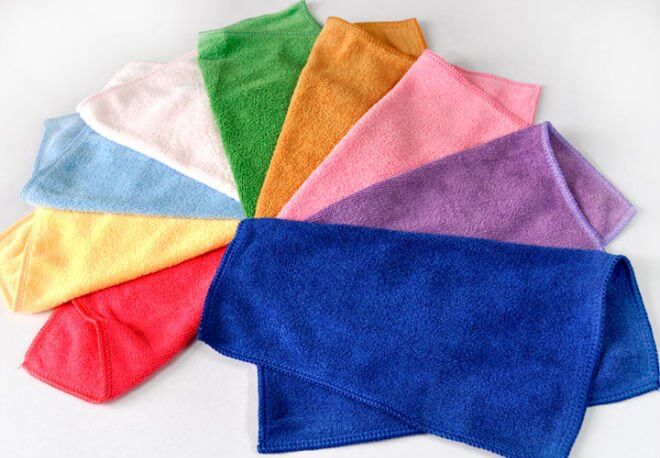 Storage
Banners should always be rolled for storage, never folded. It's best to roll the banner around a tube that is 4-5 inches in diameter. Be sure to roll banners with the graphics to the outside rather than on the inside. If the banner is lettered with vinyl graphics, we advise rolling the banner with a sheet of paper over the face so that any adhesive along the edge of the letters that become exposed during storage will not adhere to the fabric it touches. Hands should always be clean when handling the banner as it prevents additional dirt or grease from creating a residue on the banner.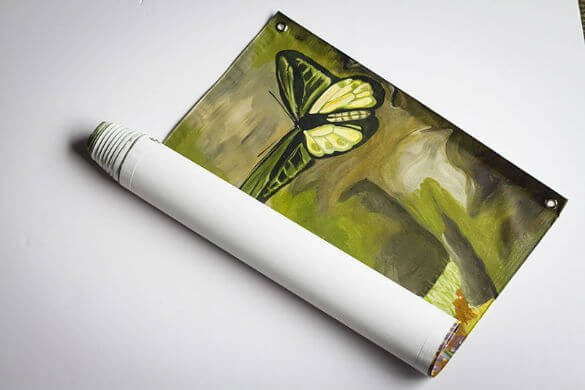 Expectations
If you are planning on installing your banner be sure it is securely anchored as outdoor banners can be damaged by heavy winds. When placing a banner outside, be sure it is strung between two structures and be aware that excessive wind can exert considerable force on it. Tie it securely to a pole or post that can support the banner. The banner should be taut, but not stretched tight. Slight sagging is inevitable with banners but can be prevented by using a banner frame. If your banner will be placed near a high traffic, high wind road it may be necessary to request "wind holes" in the face of your banner. This enables the wind to flow through the banner without ripping it.
If you have any additional handling or cleaning questions about your banner, feel free to call us and let us help!