Even in the digital age where almost everyone uses their GPS to get around, you'll still find yourself coming up on your destination, searching for a monument sign to indicate you've made it to the right place.
To grab your attention, monument signs are big, bold, and made up of many more components than one would originally think. Though we've talked about post and panel options, monuments are generally referred to those with a significant base in the ground. The structural frame of a monument sign may not be the first thing you notice, but it's an important element that cannot be overlooked. The frame of a monument sign can make or destroy a design depending on the materials and proportion to the sign mounted on it. Monument signs are most frequently made of stone, concrete, brick, wood or a faux version of the aforementioned.
Concrete
Due to the weight of some monuments, you may require a poured concrete pad as a foundation, especially in high wind areas.
Concrete is heavy duty, high in durability, and doesn't fade. This substance requires minimal maintenance and withstands a wide range of climates. This is a great option for a sign base, as it's sturdy and can support the weight of nearly any materials you use for the main cabinet of your monument sign.
Stone/Brick
Like concrete, stone is extremely durable and able to bear heavy weight of the main cabinet above it. After all, many ancient structures were built with stone and survived centuries of extraordinary change. Stone is a greater investment compared to most other structural frames materials, but looks more sophisticated, polished, and elegant. Colorful sandstone and limestone monuments are popular, gorgeous choices among those that choose natural stone, with granite and marble monument signs being the most high-end.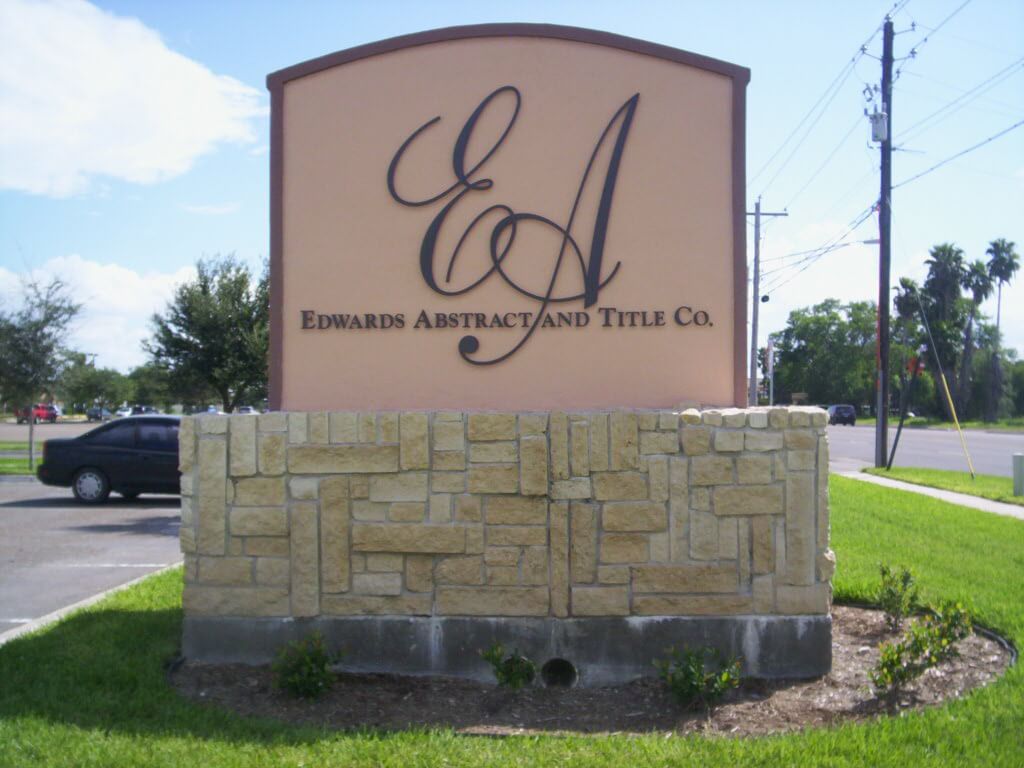 EPS (Foam)
EPS stands for expanded polystyrene, which is a lightweight and virtually indestructible material that blurs the line between the real deal and its synthetic counterparts. EPS can be routed and sculpted to mimic heavier materials such as stone or brick. This artificial option has proven to be safer, friendlier for the budget, and longer lasting with less maintenance.
Foam is impact resistant and carries a higher safety rating than brick or stone. This method is quickly becoming the new standard and is requested more and more by municipalities to provide a safer environment for vehicles operating on the roads closest to these signs.
While there are some of the main options for the base of your sign, monument signs are one of the most customizable sign type, and there are almost infinite possibilities when designing your dream business sign.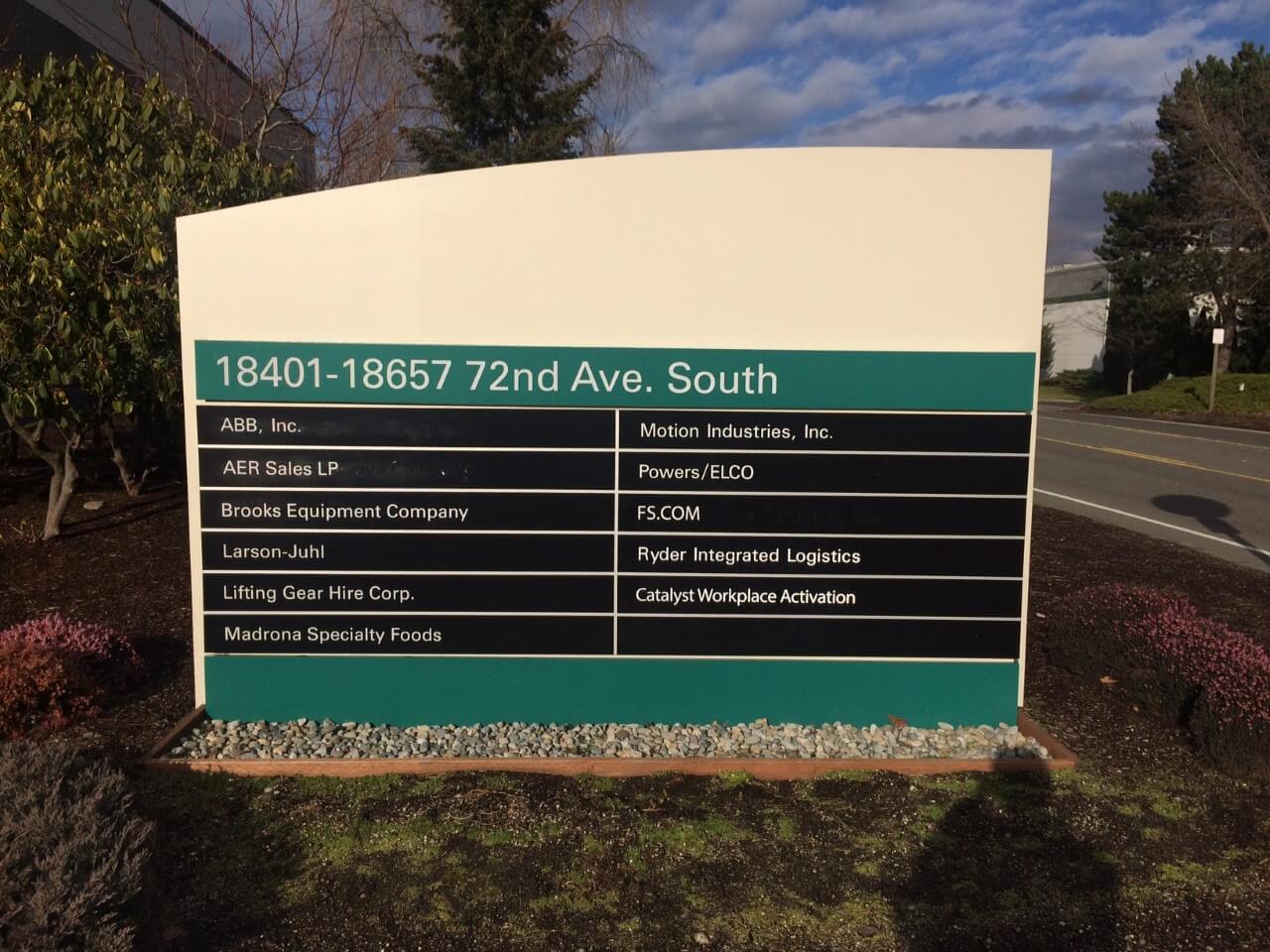 Not sure where to start?
Check out some of our monuments HERE.
Have questions about monument signs? Get a free quote HERE.