On your daily commute to work, how many construction sites do you pass by? Whether it be a new road being paved, a housing development being prepared, or a new office building being built, it is probably at least a few each day. In 2018 the average person in Seattle sat in traffic for 138 hours. That is a lot of free potential advertising! According to the American Trucking Association, just one branded truck can provide up to 16 million visual impressions a year. At this rate, the vehicle wrap pays for itself.
Now before we go into detail about wraps and the many other products we offer, let's talk about how important branding is. Having a company logo is one of the most important branding investments a business can make. Before a customer even speaks to you, they have already formed an opinion about your business, and whether or not they want to do business with you, based on your company logo. When people are out driving, you have about six seconds to catch their eye. It takes the human brain about 13 milliseconds to process an image. It only takes 5 to 7 impressions for a person to remember your company logo. Imagine how many impressions your company could receive each day, by simply putting your logo on your company vehicles.
Shine on Signs and Graphics offers a variety of different signs that can help promote your construction business. Here is an overview of each item that may be beneficial to your company.
Vehicle Wraps: Vehicle wraps are most popular for being used as a mobile billboard.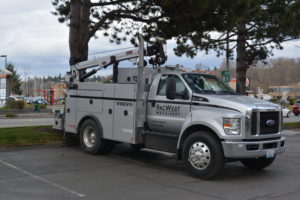 Vehicle Magnets: These are easily removable, you get to have the benefit of picking and choosing when you want to advertise your business on your vehicle.
Land Usage/Fence Signs: Let the public know who you are and what you are doing on your construction site.
Warning/Notice Signs: Use warning/notice signs as a caution notice for your employees on the job.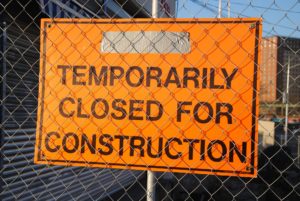 Safety Signs: You can never have too many safety reminders!
Company Logo and Information Signs: Company logos are so very important. Get your image out there and visually stuck in peoples heads. Having your contact information on a sign on a job site can also be very beneficial to the public and/or other employers actively searching for a construction company to do a job for them.
Crane Graphics: This one can be very important to those businesses working in the Seattle area. Seattle is very busy and full of tall buildings. Having your company logo printed onto a decal and stuck on a crane is a great way to advertise who you are.
Wearable and Traffic Control Signs (Stop/Slow): How many times have you passed by a construction site that had an employee out on the street directing traffic? Probably at least a few. (wink wink) We provide any and all warning or directional signs to help the flow of traffic.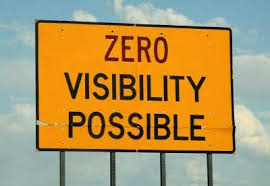 There are so many great ways to attract new business these days. You would be surprised how much free advertisement a construction company could receive by simply utilizing one of these options. People in the construction field are always out and about, so why not take advantage of that time?
Contact Shine on Signs and Graphics today, let us help you Create an Impression that Lasts Forever!