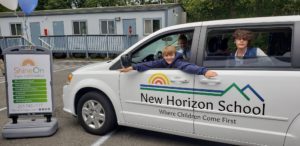 A-boards can be an easy and effective way of promoting your business. A-boards can also be known as sandwich boards, can come in different sizes, colors, and styles. So what exactly is an A-board? These types of signs consist of two boards being joined at the top to form the shape of an A. A-boards are easy to maintain and affordable. Their versatility, portability, and low cost are well suitable for companies trying to capture the attention of passing traffic. If your business is on a crowded sidewalk, this is a practical technique of attracting business. One of the many benefits of A-boards is that you can easily change out the message you wish to portray to the customers.
The production of an A-board can sometimes be overwhelming for the buyer, but that's why we're here to help you pick out the right one. There are many options in the making of your A-board unique. Picking a design and sign frame can be the most difficult. A-boards can be made from plastic, wood or metal. There are multiple types of A-boards some of the most popular kinds are the Billboard, these have a bigger frame and can most easily be spotted. The billboard sign can also be used inside, outside. This kind of A-board comes with wheels which makes it easy to transport. The Wind Sign Deluxe can be a better option for outside usage. These A-boards are suitable for windy climates when sand or water is placed in the base. these A-boards are a great option for Fall and Winter in Washington. These signs typically have four to five-year life spam and are for exterior usage.
Shine On Signs is a full-service custom sign and graphics company that specializes in providing our clients with a superior standard of service, and the best products in the sign industry. Contact us today for a free estimate at 253-243-7777 or info@pugetsoundsigns.com.