The Tukwila Fire Station is a great example of a full sign package. We were ecstatic about working on this project. Indoor ADA signs, a wall wrap, dimensional letters, outdoor illuminated sign, and a dimensional letter monument was on the order. Our team of professionals are always well prepared for these kinds of jobs. Here are some steps we go through to take this sort of project from order to final product:
1. QUOTE: After we get the request for signage our sales team will reach out to ask very necessary questions about the project. This may also sometimes be an on-site visit. This is to assure our team is fully prepared and have a full picture of what we will be needed. The sales team will input this information into our customer database and create an accurate quote for the customer's review.
2. DESIGN: Simultaneously, our designers will see the project come into their queue and begin to have some fun based on the conversations previously had with sales. The design team will pull together any design assets and information needed for an accurate drawing. The visual concepts will be sent out for review with the quote (examples below). These 2 steps can take some time. As you can tell from the examples, sometimes a lot of information is needed to be gathered.
3. APPROVAL: Here, we seek the approval of our customers and make sure we are all on the same page. This is the final stage to quoting and designing. This is were we make sure all creases are ironed out. Once all documents are signed and sent back to us we move on to our next step.
4. PERMITTING: Unfortunately, the next step for some projects, like the Tukwila Fire Station, is not moving into production yet. We need to get permission from the city before we can construct the signage. This is a very important and required step. We use our design drawings to fill out applications, make a presentation, and have the conversations with the city.  
5. PRODUCTION: Finally, once the city approves our permit application, our production team gets to leap into action. The production and install process takes all of the concepts and what was approved to turn them into a beautiful reality (examples below). As you can see, the final product is way more exciting than the concepts. 
All of the hard work put into a project like Tukwila Fire Station 51 is our pleasure. We always aim to take the hard work and make it a great experience for you.
Let us help take a load off your shoulders. Start by calling us for your signage needs today!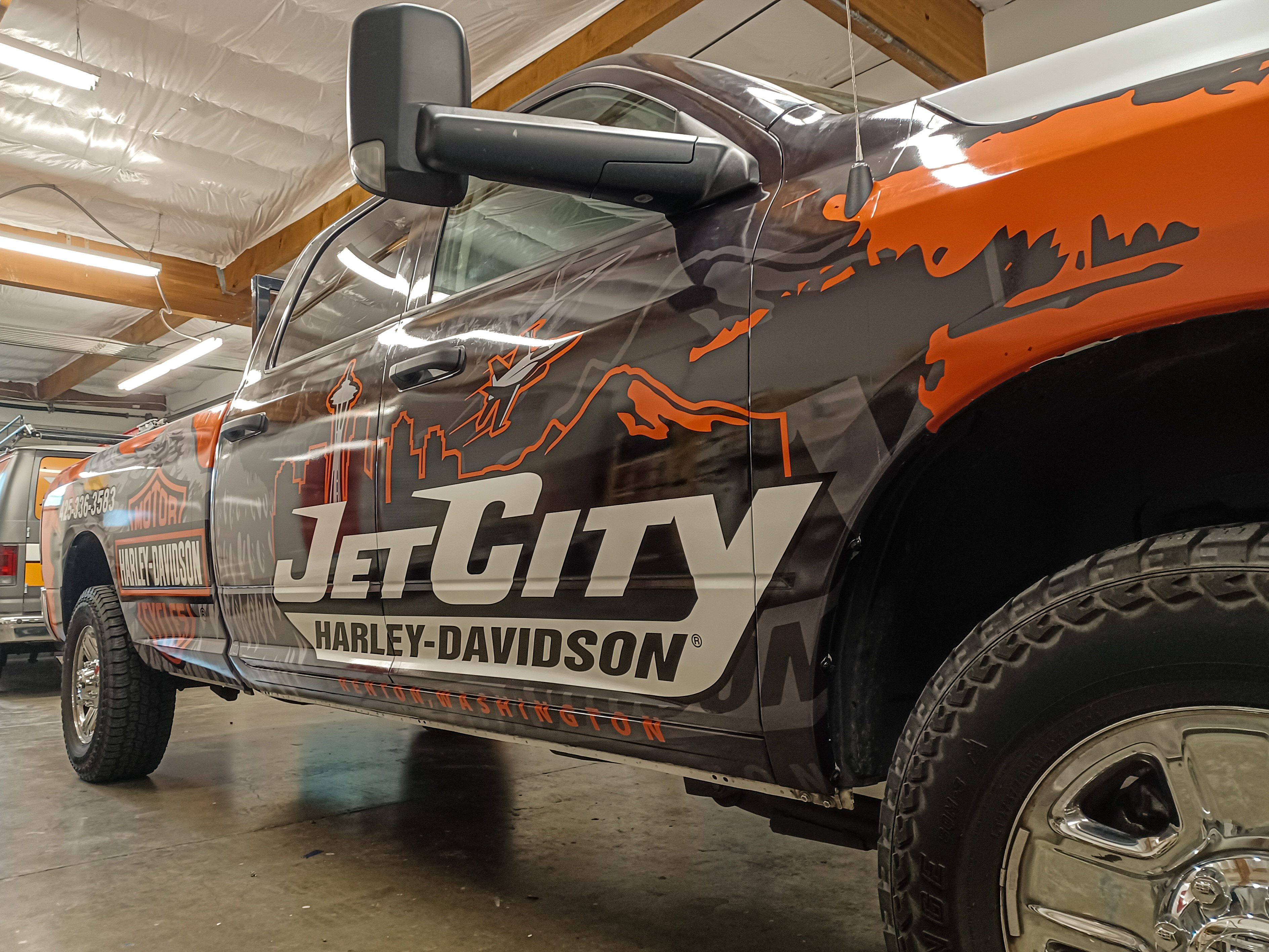 Here is another wrap job we are excited to share with you! A trailer, a golf cart, and two trucks left here looking amazing! I will let the photos and video speak for itelf!