Font & Typography Guide
Material Guide
Brand Management
Shine On Process

Flag signs, also called falcon flyers, are a form of portable sign typically used outside.  Manufactured with vinyl or fabric, these flag signs give businesses access to passing traffic using something that many other sign types lack- motion.  Since these flags move with the wind, it causes people passing by to notice the movement and look towards the sign and the business.  
Flag signs are often secured using a stake that is driven into the ground, or through a weighted based for use on solid surfaces.  When placed in high traffic areas, they draw added attention to your business or brand.  Once you have the flag base and pole, you can quickly and affordably change the flag to promote different events, sales, or messages.  
Shine On Signs has an expert design team will work with you through the entire process of personalizing your flag sign. Choose from cohesive color combinations, stylized fonts, and complimenting borders to tailor a flag sign that fits your business brand. Talk with a Shine On team member to get started!
Ready for your new flag sign? Call us today 253-243-7777!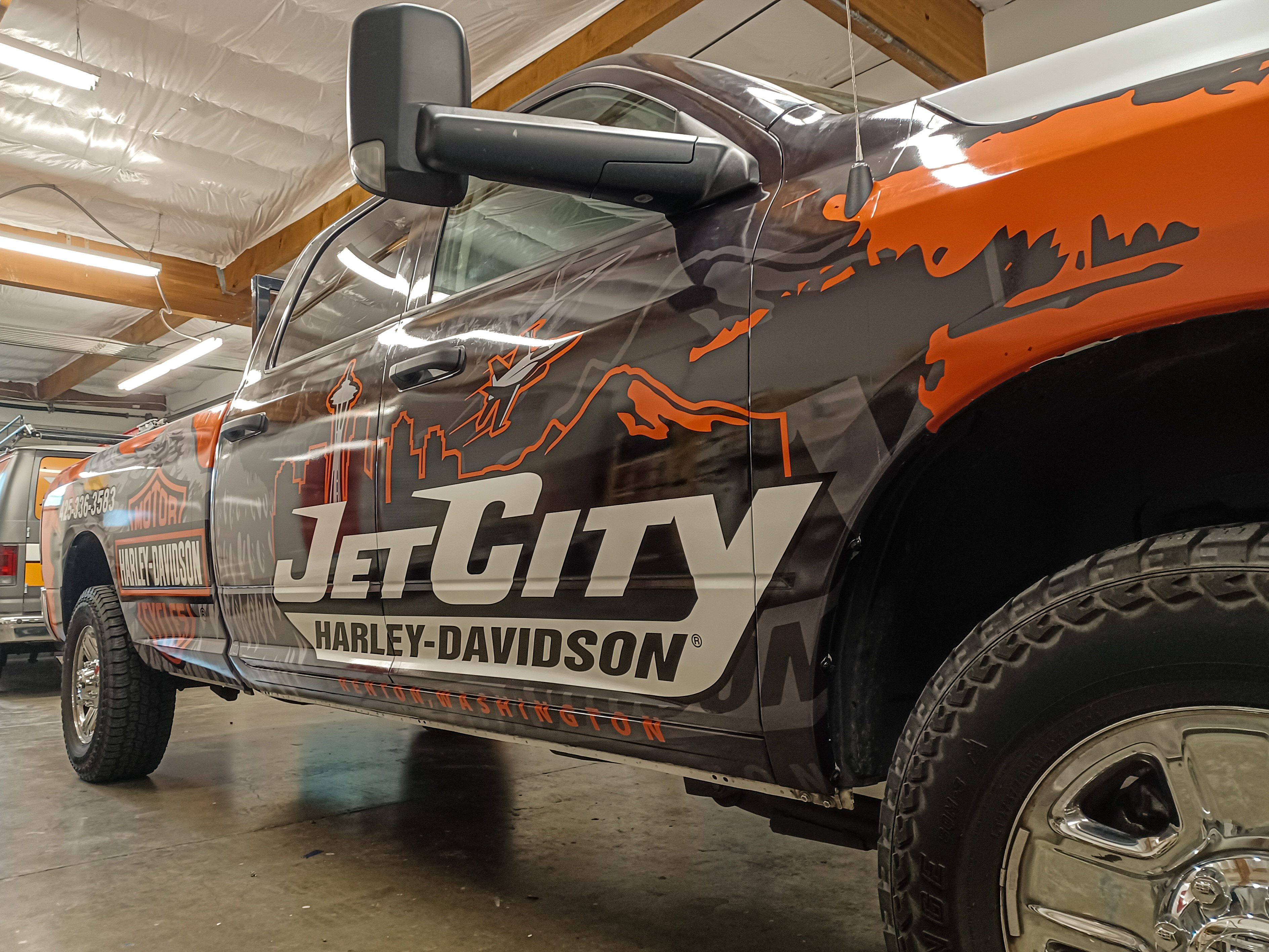 Here is another wrap job we are excited to share with you! A trailer, a golf cart, and two trucks left here looking amazing! I will let the photos and video speak for itelf!
read more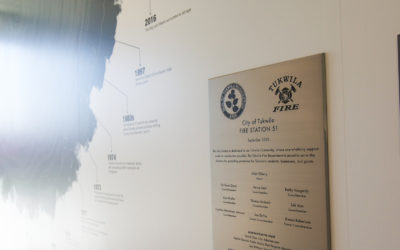 The Tukwila Fire Station is a great example of a full sign package. We were ecstatic about working on this project. Indoor ADA signs, a wall wrap, dimensional letters, outdoor illuminated sign, and a dimensional letter monument was on the order. Our team of...
read more
Shine On Signs & Graphics