One of the benefits of utilizing window graphics as a marketing tool is the large quantity of impressions that can be made each day. Potential customers pass by your establishment, and you can give them a high impact advertisement that leaves its mark. Do not let prospects just pass you by!
The great thing about our custom window signs and graphics is the limitless options for customization. Window signs are a category that includes various types of graphics and applications to windows.
Common Types of Window Signs:
Window Clings
Perforated Vinyl
Blackout (solid) vinyl
Hanging signs/ hanging banners
Decals
Frosted/Dusted Vinyl graphics
Temporary or Permanent Signs
When to use Window Signs:
Market your products/services/sales & events to people outside your building
Market your business to those inside your building to increase their in-store purchases
Use perforated vinyl to allow your employees to see out, but not let others see in (privacy)
Dusted or Frosted Vinyl allows for classy look to glass partitions or dividers, or in places where privacy is required, but light is limited
Seasonal promotions that need temporary signage.
Pure aesthetics- use window graphics to spruce up your space and improve the work environment.
Ready for your new channel letter sign? Call us today 253-243-7777!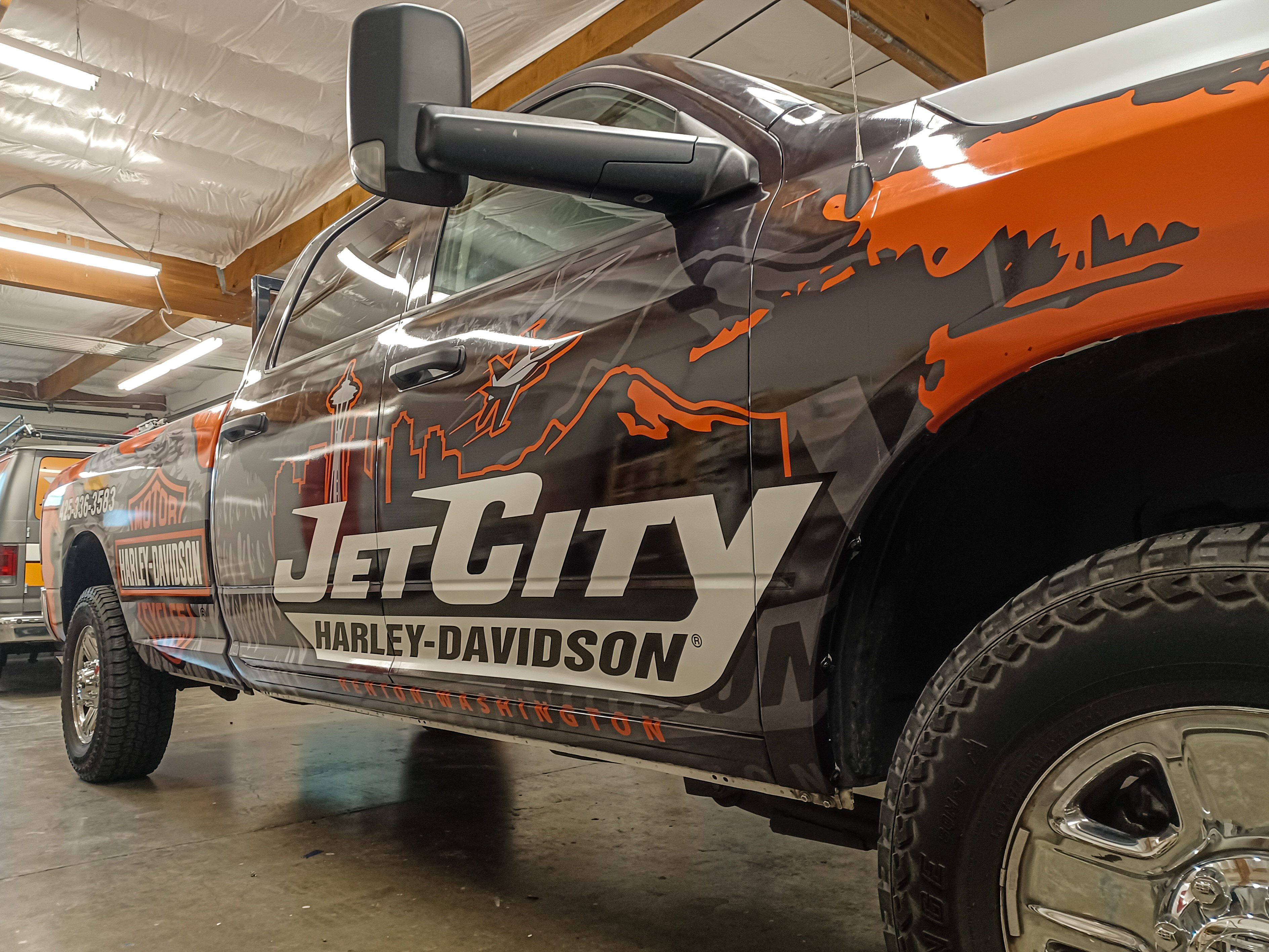 Here is another wrap job we are excited to share with you! A trailer, a golf cart, and two trucks...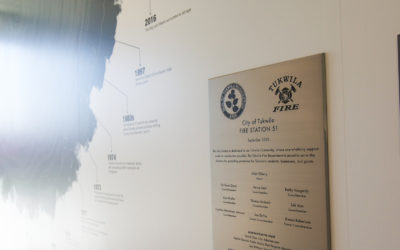 The Tukwila Fire Station is a great example of a full sign package. We were ecstatic about working...