By now you've probably seen a wall mural somewhere and thought "what a great idea for my wall!" You have decided to get one for your space. However, you are faced with figuring out all the different options: size, image, material, personalization, etc. So where do you start?
Step 1: Find a Location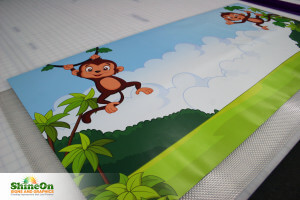 Home:
Entry way murals will wow your guests
A serene image in your bedroom can help you relax
Small spaces like bathrooms benefit from the added dimension murals provide
Kids' rooms are perfect for a fun and adventurous mural
Any open wall can become an accent wall
Professional offices:
Dress up reception areas
Enhance the board and conference rooms
Redecorate the community areas
Beautify the working space
Freshen up the lounge area
Business/Retail:
Impress your clients with unique decor
Energize the retail space with seasonal backgrounds
Create relaxing areas for customers in spas, salons, or medical offices
Spread brand awareness using corporate logos and branding
Set the perfect ambiance for diners
Inspire and incite school spirit with mascots and logos in school hallways and gyms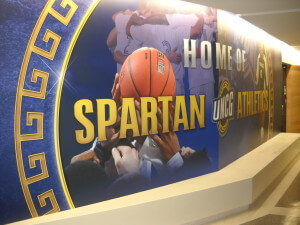 Step 2: Choose an Image
You can choose from a stock image, your own photographs or artwork, or work with one of our designers to create something special for your space. Start with deciding what type of mural, be it photograph, artwork, abstract, simple, landscape, or something else. If you still can't find the perfect image, ask us, we'll be happy to work with you to find the right one.
Step 3: Measure and Select the Right Size
Murals don't always have to span your whole wall, but oftentimes they do fill the entire space they occupy. Keep in mind, for the most value and biggest impact, a full wall mural is king. Size definitely matters with wall murals. While partial wall or smaller wall murals can add color and texture to your room, it's the extraordinary size and drama provided by the full-size wall mural that elevates your space.
Step 4: Select Materials
Selecting materials is just as important as the rest of the process. As wonderful as the image looks, if it's not printed on the right materials for the wall, it could all wind up as a hot mess. Shine On Signs uses the highest quality vinyl products and printing process. Our team will show you the best options for your space: texture, finish, features such as fire rating or grade, graffiti proofing, and more.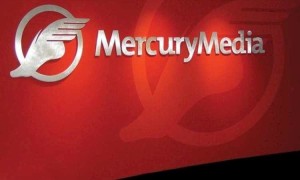 Although it seems overwhelming, we're here to help. We can guide you through the entire process from start to finish, and make your wall mural the focal point of your space. Talk with a team member today!