Your business logo is your company's unique identity expressed in a visual representation. By choosing a logo design that customers will remember, you are helping to create instant recognition for your brand. A well-designed logo works by reaching your audience and having them associate your business with services they might need and generates interest in your business. The commonly heard phrase "a picture is worth a thousand words" rings true when it comes to your business logo.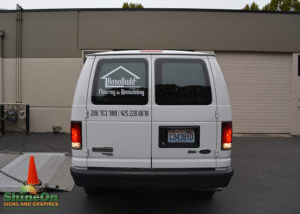 At Shine On Signs and Graphics we work with companies to help them design a logo that best represents their brand. We help your company choose the right fonts, borders, colors, and graphics to complement your business's location, setting, aesthetic, and brand.
We most recently had the chance in working to design a logo for the local flooring and remodeling business RenoBuild. In keeping with the simple can sometimes is best, RenoBuild and our designers collaborated to create a remodeling themed logo and font that is simple yet professional and visually appealing to customers.
Once the logo design has been completed our team begins the production process. For individual vinyl letters and logos, we use a machine that allows us to die-cut. After die-cutting our production team uses a practice known as "weeding" to remove the extra vinyl the letters are cut from. An Exacto knife or pin can be used to carefully remove the excess vinyl. These individually cut letters are then carefully applied to the vehicle. To provide the best visibility on the vehicle, a black graphic was applied to the sides of the van while a white vinyl was chosen for the back windows.
If you have a new company and are looking for help with designing your logo, contact us by phone or email and we can put together a custom quote.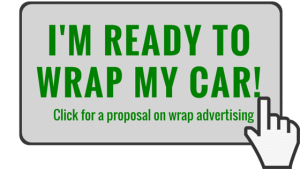 Car Wraps 101 Car Wraps 102 Vehicle Graphics Rebrand Your Fleet Prep Your Vehicle