We often receive questions from our customers seeking to understand the difference between our lighted signs. We have compiled a list of our frequently asked questions that will help you understand the difference between our lighted signs and make your decision process easier when choosing a sign.
What is the difference between a can sign & channel letters?
Channel letter signs are 3-dimensional graphic signs fabricated from metal bent to create letters. Lighting is added to the individual letter using either neon gas tubes or more commonly, LEDs. Finished off with a translucent acrylic face, these signs have all the elements to draw attention to your brand. A channel letter sign can be fully customized to your needs and look. The sides of the channel letters are created from aluminum and can be color matched to your building or color preference with our premium paint. While the general structure remains the same, the font, colors, and size are all up to you, as well as several construction options.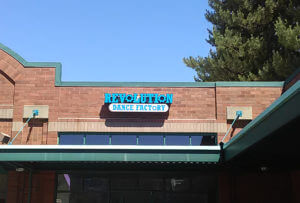 A can sign is generally created from a rectangle or square shaped box and is not constructed of individual letters like a channel letter sign. The box is lighted from within and can be one or two-sided depending on your business needs and location. Choosing a can sign or commonly called a lightbox sign, allows your business to easily change out your message as the sign is constructed from a panel with a graphic installed.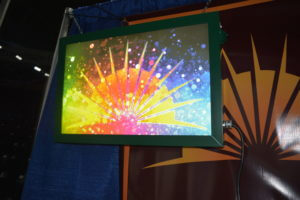 Why mount channel letters on a raceway versus directly to the wall?
A raceway mounted channel letter sign has individually attached letters on an aluminum raceway which is mounted onto the building. One of the main benefits of using a raceway is the ease of servicing the sign if it is ever needed in the future. The raceway encloses the electrical wires for the sign and can be accessed easily if a repair is needed. The raceway can also be color matched and painted to blend into your building or wall.
Flush mounted channel letters are installed directly into the wall of the building. This type of channel letter has a clean look but does require additional holes to be drilled as the letters are each individually mounted. With each letter housing its electrical wires, the repair can be a bit trickier than a raceway but is not impossible.
What is the difference between halo light and backlit channel letter signs?
A halo lit channel letter or commonly referred to as a backlit letter, creates a memorable and distinctive look. These signs are mounted in a way that creates a halo glowing effect from the light behind each letter. Each letter is encased and has its own individual lights placed within to make the illuminated letters stand out even more at night.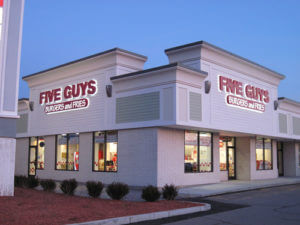 Can you combine both front and backlit in a sign?
Yes, we can! Choosing to combine both front and backlit channel letters creates a stunning and vibrant sign. These signs are great attention grabbers and stand out both at night and in the day.
Should we use LED or Fluorescent – what are the advantages & disadvantages?
LED stands for Light Emitting Diode, which is basically a small light source. They are different from a standard incandescent light bulb and are more efficient and last much longer. Unlike incandescent bulbs, LEDs do not use filament which allows them to use more of the electricity to create light without generating heat (like an incandescent bulb). LEDs have a brighter appearance than fluorescent and do not have a yellow glow often seen from fluorescent bulbs.
I've heard that some signs are not UL listed. Why have a UL listing?
UL is a global independent safety science company. From their website, "UL Listing means that UL has tested representative samples of the product and determined that it meets UL's requirements. These requirements are based primarily on UL's published and nationally recognized Standards for Safety". UL listed requirements applies to all electrical signs and is important for the safety of a business and its patrons. Companies who fail to use a UL listed sign are subject to fees and the chance to possibly have their business closed or sign removed.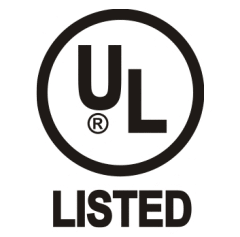 Do you have additional lighted sign questions not answered? Call us at 253-243-7777 or email us at info@pugetsoundsigns.com and we will be happy to help!