From the always busy downtown Seattle to the quieter cities that surround it, the residential and commercial real estate markets have become increasing competitive. According to the S&P Case-Shiller National Home Price Index. "Home prices in the Seattle region rose 11 percent between September of 2015 and 2016, inching past Portland which saw 10.9 percent year-over-year growth". Seattle has become one of the hottest housing markets in the nation. With the increase in competition, now has never been a better time to invest in signage to get you ahead of the competitor.
A well designed and professional sign placed on a rental or sale property will increase the opportunity to attract potential renters and buyers. At Shine On Signs and Graphics we work with real estate companies and realtors to deliver well-designed signs aimed to maximize your visibility. Our new realtor signs are lightweight and can stand up the elements all while drawing attention to your property for sale.
The Standard Frame is engineered to withstand today's demands for affordable quality in the sign Industry. With the use of commercial grade vinyl extrusions and stainless steel hardware, this frame will accept and support almost any substrate in the industry. Our design allows for fast and simple assembly. We also use aluminum in the top rail for added strength and wind load capacity. The standard length of the post are 8' but many different lengths are available.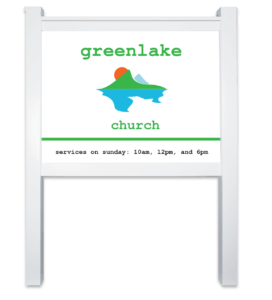 Included with the vinyl Real Estate Post are the end caps for the arm and a gothic style post cap at no additional charge. The standard post length is 5' and a 36" arm that will accommodate a 24" wide sign. Longer post and arms are available upon request.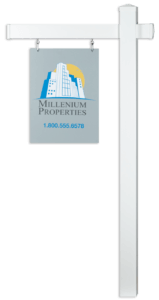 The Budget Frame is engineered to meet the requirements where a durable frame system is needed but at a low price point. Our retaining block system holds your sign firmly in place and is completely internal and not seen. With this clean look, you can professionally display any sign.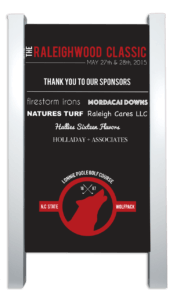 For more information on the assembly of these real estate signs, download our helpful PDF guide real-estate-sign-styles or contact us at 253-243-7777 or by email at info@pugetsoundsigns.com