Your signage is vital to the success of your business. New businesses will benefit from promoting their services through graphics and signs that let customers know about your services. Without outdoor signage, it's hard for customers to know what your business offers.
Our team recently worked to install a "Now Open" banner for a new location for an electronic repair company. The banner lets customers know they are open and ready to services their needs. Temporary banners are an easy solution for new business owners who find themselves needing more time or money to decide on a more permanent outdoor sign like a dimensional sign or illuminated sign.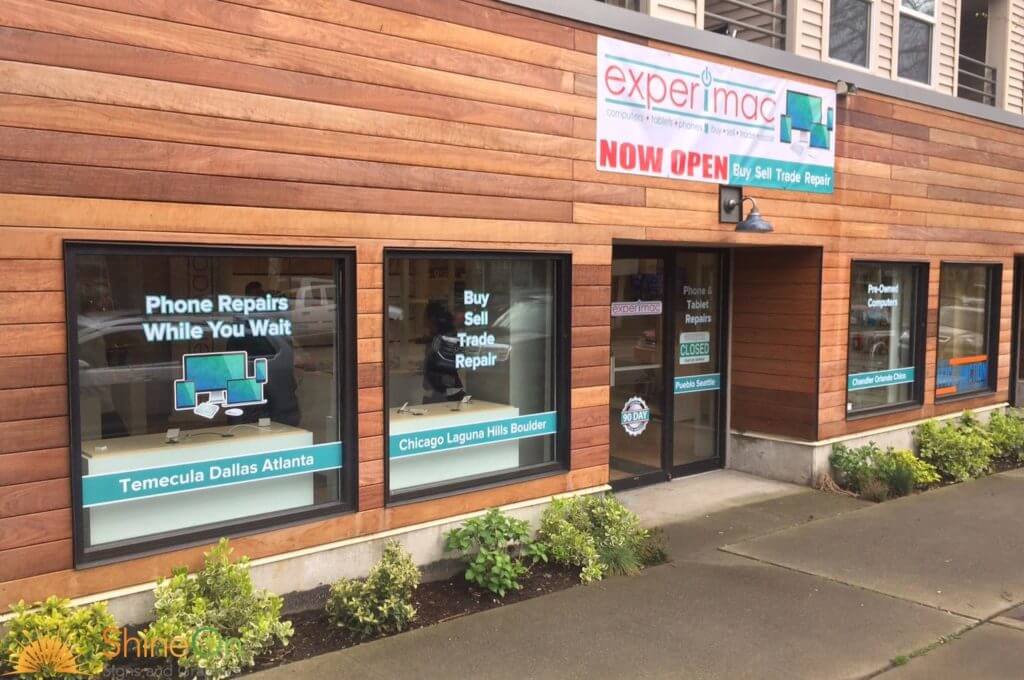 Window graphics work well to utilize blank space and advertise your business services. The client we worked with also chose to do just this and listed their services along with other locations where customers could find them. With our ability die cut graphics to create individual letters, to creating a full window graphics on perforated vinyl, the options for window customization are boundless.
New businesses looking for more outdoor options can use flags which create movement and catch the eyes of passerby's. These flags can be created in traditional flags shapes and sizes or can be created with a vertical message in tear drop shapes. These falcon flags work well for both busy streets or businesses that are hard to find.
Additionally, we can create custom A-boards to place on sidewalks which can be moved inside during nonbusiness hours. A-boards are a cost-effective solution for new owners looking to save money as they can be reused time and time again and can easily have a new message printed for a low cost.
If you are a new business and are looking for information on outdoor or indoor signage, contact us today and we can find the best options to accomplish your business goals.