Sign Installation
Every business needs an interior or exterior sign that packs a full impact impression on prospective consumers. By marketing your company to its full potential, you are growing your client base, and enforcing your business brand! You can get signs for your building, property, parking lot, offices, rooftop, sidewalks, walls, windows, doors, and floors. And that is just a few! The options are endless, and with the help of our sign professionals, we can get your business the advertisement opportunities it deserves!

The choices for customizing your signs are bountiful. We have an expert design team that would love to help you choose the right size, shape, color scheme, fonts, high-resolution images, and medium to sell your brand efficiently and aesthetically pleasing.
Puget Sound Signs is a full-service custom sign and graphics producer that specializes in the manufacturing of premium products paired with a superior standard of service. Allow us the opportunity to show you all the benefits your business could see with a custom sign installation!
Do you have questions about sign installation? Would you like to hear about our other products and services? Contact us today by filling out the form to the right, and we will get your tailored sign package together!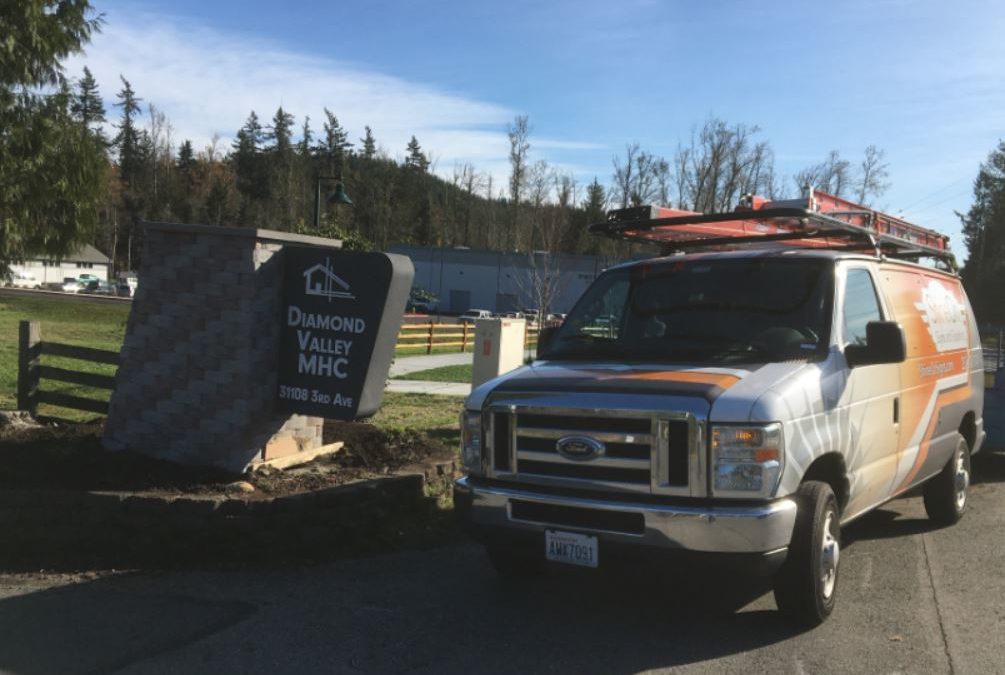 If you look closely at your surrounding you'll notice that there are items that immediately catch your attention or maybe you have a short attention span. Either way the bigger the item the more attention it draws. That's probably why the girls prefer a bigger...
read more
Sign Installation
King County including Seattle, Kent, Newcastle, Issaquah WA