WALL GRAPHICS
wall decals • wall murals • wall signs
Font & Typography Guide
Material Guide
Brand Management
Shine On Process

Wall graphics are a great way to transform your space.  In offices, wall murals and decals can be used to boost moral, increase energy, and make a more enjoyable environment for employees and customers.  In retail and service businesses, wall graphics can serve to educate customers on products and sales, or to direct them to certain locations.  
The variety of wall graphics gives you many options for getting the right type of sign for your need. Wall murals, lobby signs, lighted signs, canvas prints, wall decals, dimensional lettering, and many other options exit to give your space the pop it needs.  Wall graphics can be applied using high or low tac vinyl for permanent or semi-permanent applications, or they can be hung or mounted using a variety of methods.  Check out our mounting guide for ideas on how to implement a wall sign with dimension.  
The team at Shine On Signs is ready to help turn your bare walls into functional, useful space. Whether you want to update your offices to create a professional work environment, or put up a large wall sign for incoming customers, we have you covered.  We can remove existing signs, design and manufacture your new wall graphics, and install them wherever you need.  Contact us today to get a free quote.
Ready for your new lobby sign? Call us today 253-243-7777!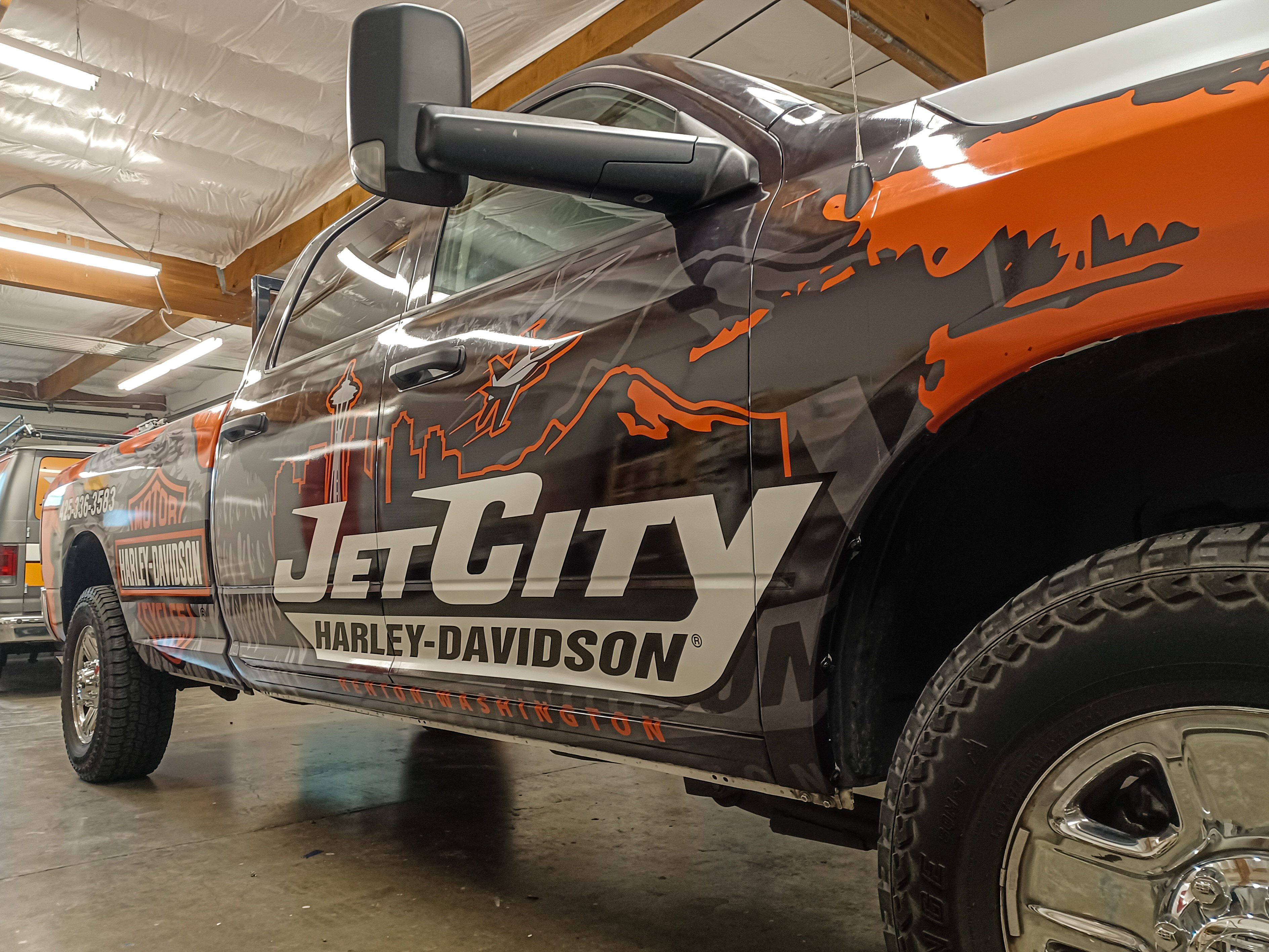 Here is another wrap job we are excited to share with you! A trailer, a golf cart, and two trucks left here looking amazing! I will let the photos and video speak for itelf!
read more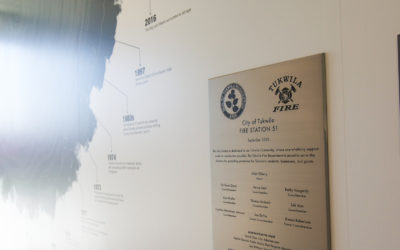 The Tukwila Fire Station is a great example of a full sign package. We were ecstatic about working on this project. Indoor ADA signs, a wall wrap, dimensional letters, outdoor illuminated sign, and a dimensional letter monument was on the order. Our team of...
read more
Shine On Signs & Graphics